Meditation gardens allow you to deepen your connection with nature, all while sinking into a deep session of relaxation and mindfulness. Creating a meditation space outdoors takes just as much design effort as indoors, all starting with the types of plants you choose. To get you started, here are some of the best plants for a meditation garden.
Recently, I got this question from a reader; it was such a good one that I wanted to dedicate a whole post to it!
"I'm looking to create a meditation space in my garden area. What herbs, cut flowers, and sensory enhancing plants should I plant for the area?
A meditation garden allows you to connect deeper with nature. You'll notice the sound of the bird washing in the bird bath or the scent of the lavender currently in bloom. You'll feel the wind tickle your ear and the crisp air filter through your lungs.
Nature has some seriously powerful healing benefits, and it's proven to help reduce stress, anxiety, and depression, and is overall amazing for your mental health.
When you meditate outside, you're getting all these benefits that come from nature as well as from meditation. Two for the time of one!
Japanese gardens are amazing meditative spaces, and I take a lot of inspiration from their design. You'll see many examples of what to plant in a meditation garden below from Japanese practices.
You'll quickly see that the suggestion for plants for a meditation garden isn't a list but more so a guide to help you plant with intention. Keep reading to see what I mean!
This post will cover…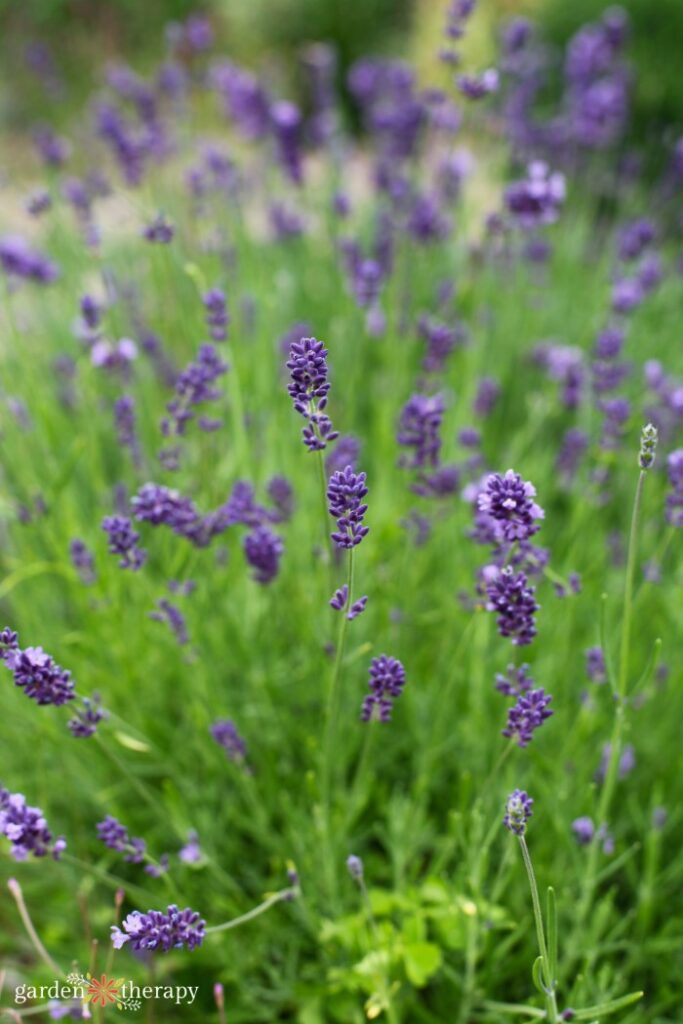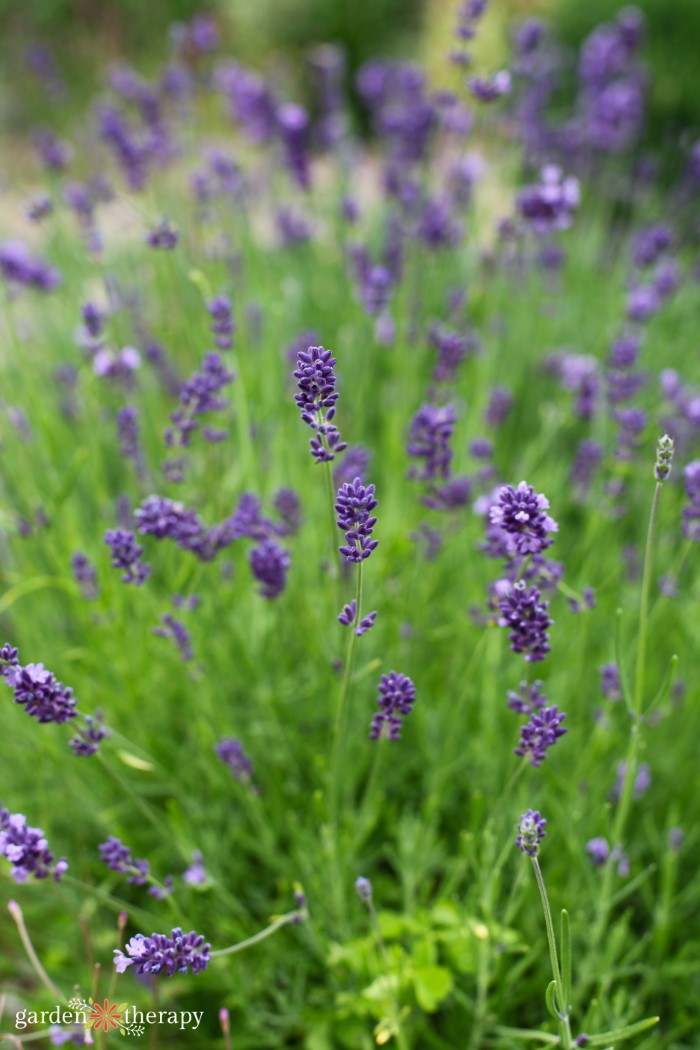 Sensory Plants…to an Extent
In the question above, the person asked for sensory plants. These are plants that are meant to invoke the senses, which can awaken your brain and cause an immediate reaction.
I love sensory plants for children's gardens since they actively encourage them to engage with the garden. But in a meditative space, I find them to be distracting. Removing the sensory components makes your meditative garden a little more balanced.
For sensory plants for a meditation garden, I would suggest plants with relaxing properties based on their smell. This includes:
Native Plants
In meditative spaces, we feel pressured to make things perfect; everything in the garden space must be clean and perfectly spaced.
In reality, this thinking is the opposite intention of the garden. The space should be comforting and completely free of stress.
Planting native plants ensures that your meditative garden will be low maintenance. The plants will flourish on their own and won't require much additional work to keep them happy.
At the Japanese gardens at UBC, they unite plants native to the pacific northwest with Japanese plants like cherry trees and azaleas. It's all about finding the balance!
Other great low-maintenance practices include xeriscaping and rain gardens.
Climbing Plants
A big part of creating a meditation garden is ensuring the space feels private and separate from the rest of the garden. Aim to include plants that can help you create this separation.
I like using climbing plants to help create designated spaces. You can allow them to cover a privacy screen or fence or as the entrance to your meditation garden over a trellis or archway.
Here are just a few of my favourite climbing plants to grow:
Besides climbing plants, you can also plant shrubs to create a low "wall" to separate the meditation space from the rest of the garden.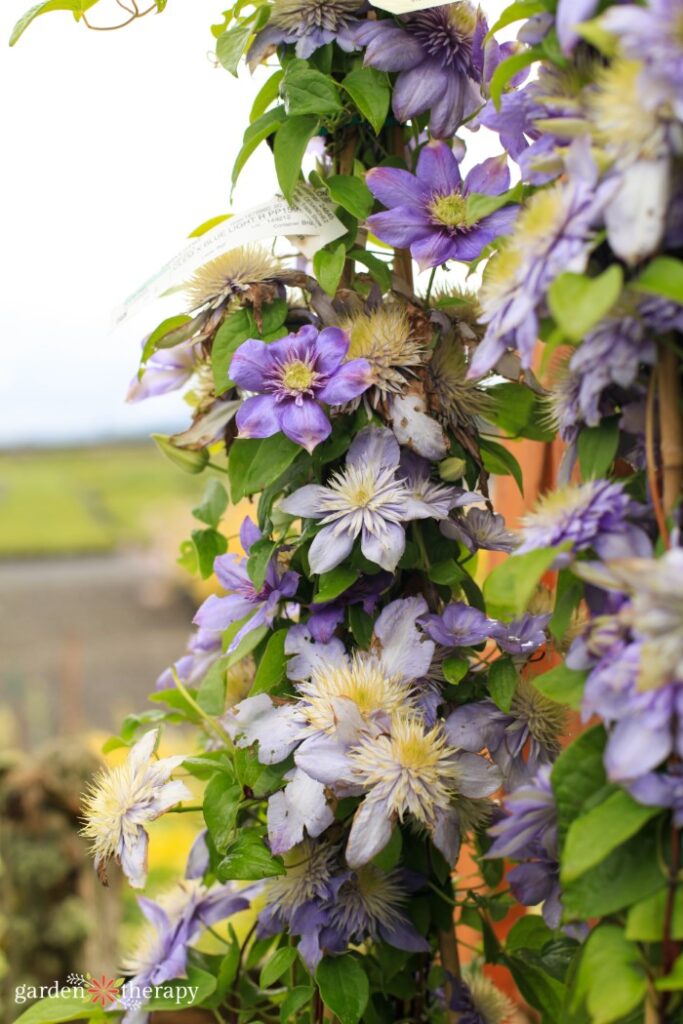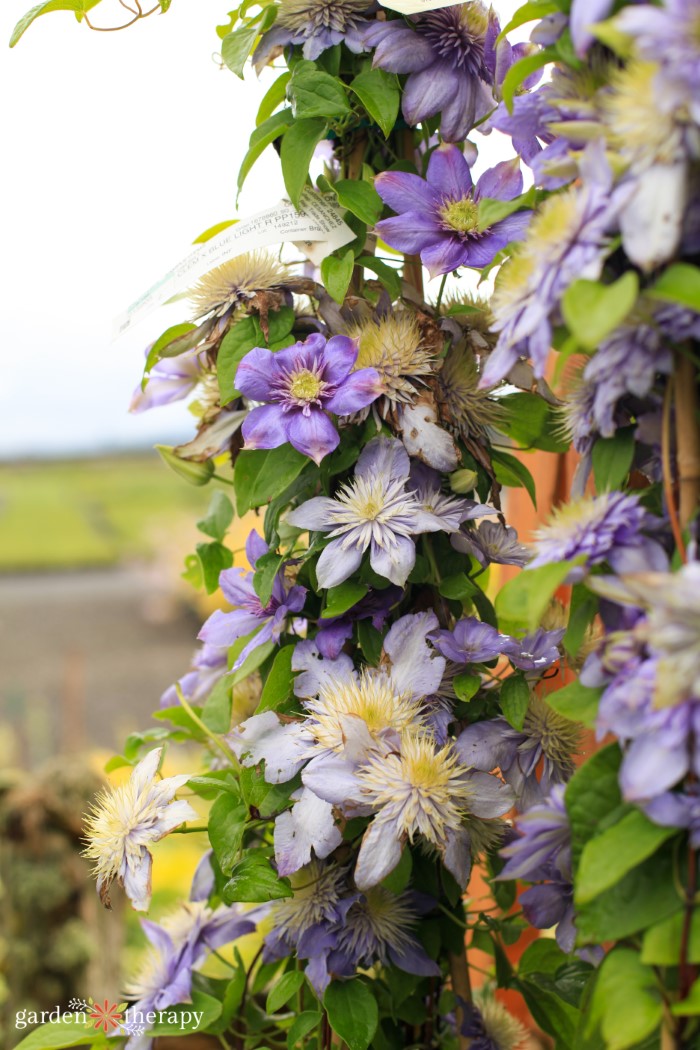 Plants with a Colour Theme
In Japanese gardens, you'll find plenty of green. From the moss between the stones in the footpath to the aquatic plants floating in the pond, everywhere is green.
Of course, this choice intentionally promotes a relaxing environment where you're not overloading the senses. A singular palette means nothing stands out and distracts you. Instead, the environment washes over you.
Green alongside blue and purple are known as very relaxing colours.
On the opposite end, avoid using bold and stimulating colours. This includes reds, pinks, yellows, and oranges when they are at their brightest. Keep their palettes to the softer, warmer tones if you use them.
You can also choose different themes to play around with, besides colour, such as a garden entirely of flowers (not too fragrant) or a moon garden where everything comes alive in the evening.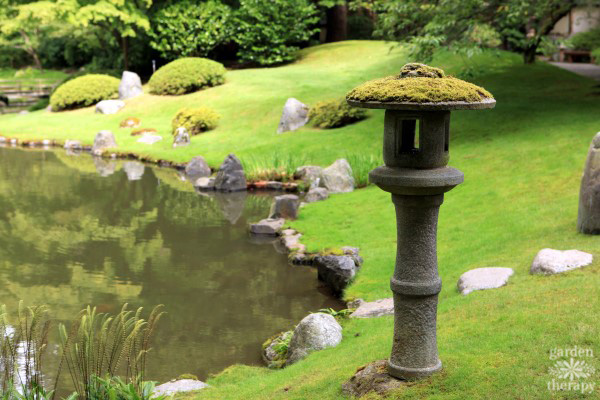 Plants With Energy
Every item in the garden has an inherent force. Together, all the items must work together to create balance. In Japanese gardens, this is known as kisei, a term popularized by landscape designer Kenzō Ogata and landscape architect Hoichi Kurisu.
Kisei is expressed either vertically or horizontally, or as a combination of both. When choosing plants for a meditation garden, try to identify the kisei of every item. Every item in the garden can have a kisei, as well as a group of plants or the whole garden design itself.
There is also a Japanese practice known as Ma that can be applied to all aspects of life. This is the intentional space between items. This can be physical, like how far apart you place your items or something more inherent, like the absence of sound. Ma is the overall feeling and experiences your garden gives you.
When I think of kisei, I think of plants with direct lines that lead the energy into and out of your garden. This could include: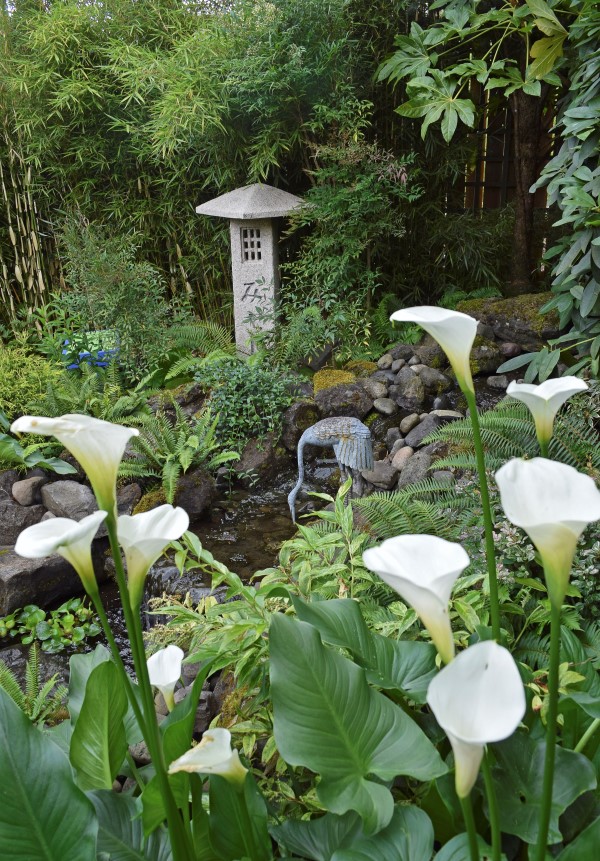 Other Elements of a Meditation Garden
Besides what you plant, many other elements are integral to creating a meditation garden. Here are a few more factors to consider.
Sound
Another one of the senses, you want to balance sound carefully so it's not too distracting. Instead, you want something that is ambient.
For one, you can just sit with the sounds already there. Notice the little things like the bees buzzing, the sound of butterfly wings, the bamboo knocking in the wind, or the birds in the nearby bird bath.
If you want to create ambient noise, I recommend windchimes or a fountain. A small fountain is easier than you think to add to any space. Here's the tutorial on how I made mine.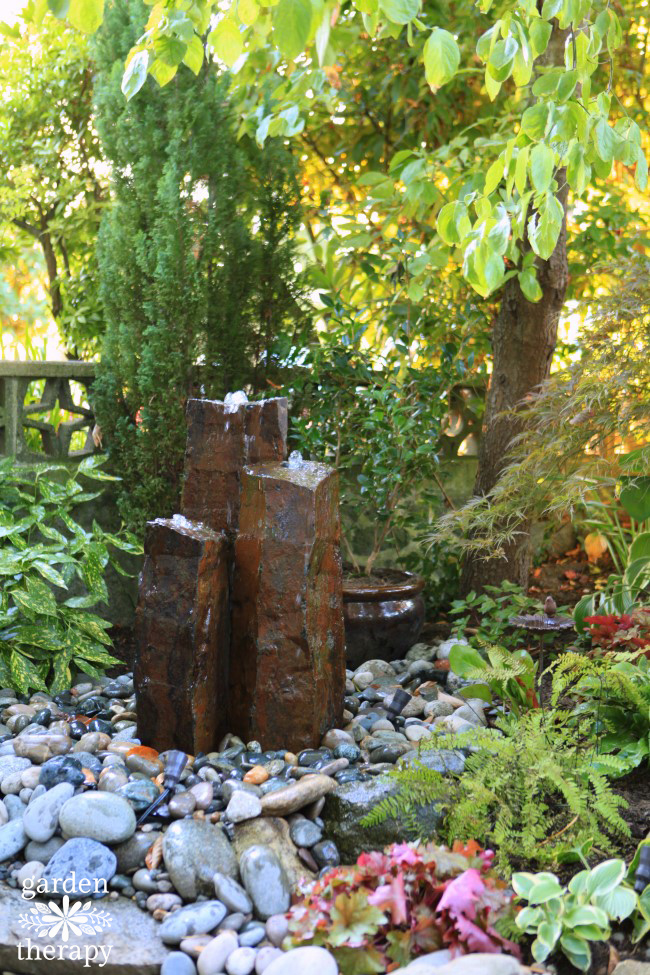 Lighting
If you plan on using your space in the evening, you'll certainly need some outdoor lighting. Allow the lighting to blend in with the environment, from highlighting trees to nestled amongst the other plants.
Lighting can also include how you play with the sunlight. Do you prefer to meditate with the feeling of the sun on your back? Do you like full shade? Or perhaps the dappling of light through the trees is the perfect combination for you.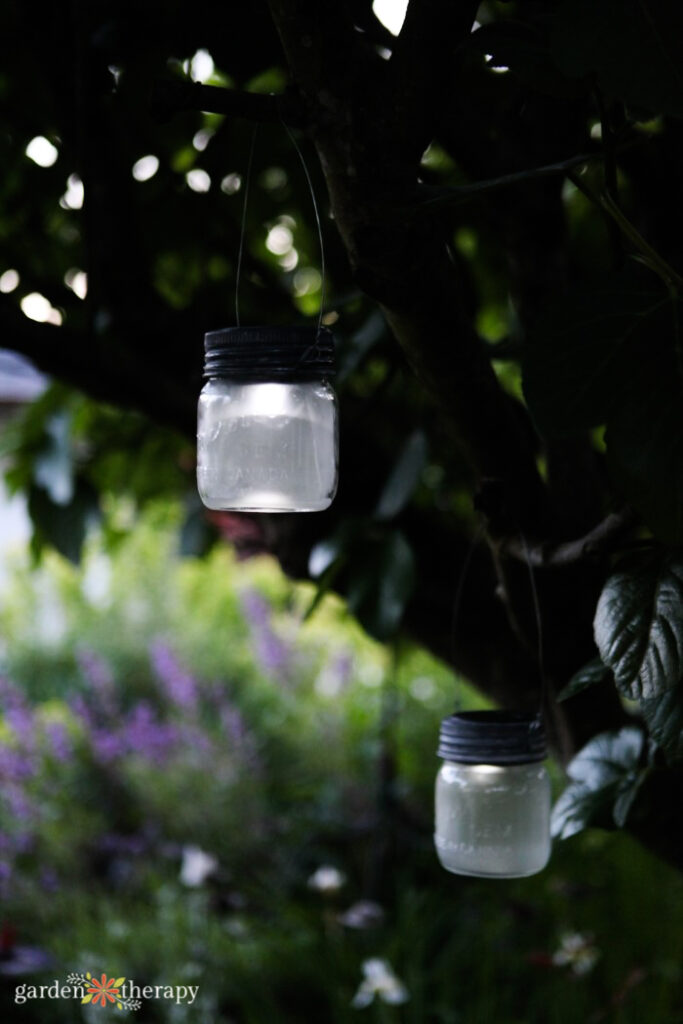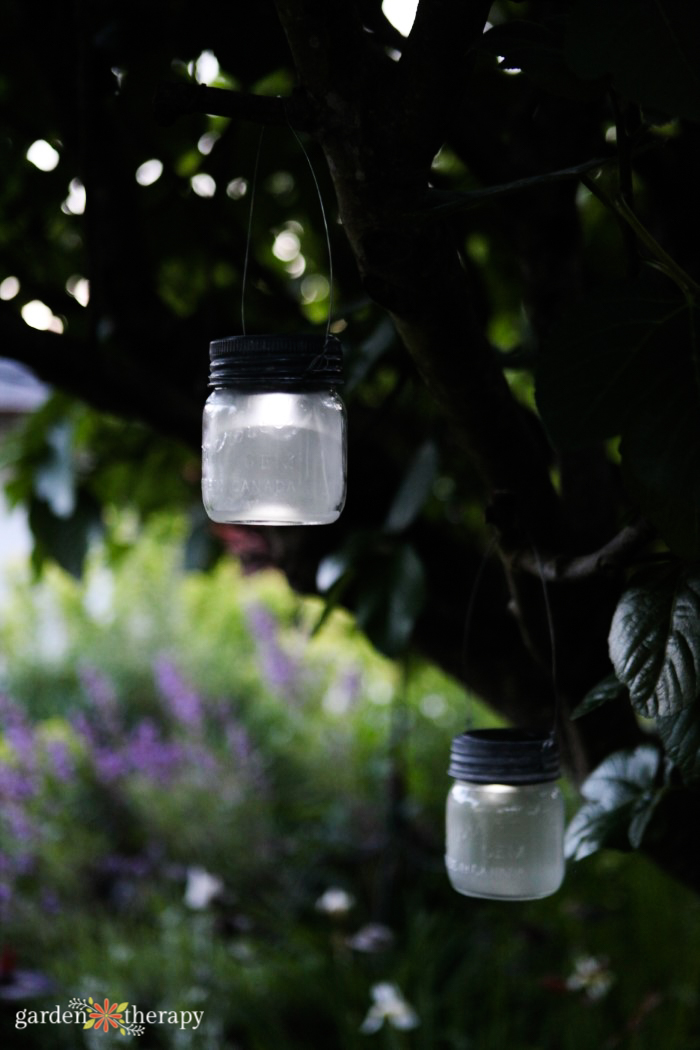 Pathways
In Japanese gardens, pathways and bridges help create a sense of movement. A zig-zag line will keep out evil since Japanese folklore believed that evil spirits could only travel in a straight line.
I like having a pathway that purposefully leads you in and out of your meditative space. It should encourage you to move around the space. A circular path around your meditation space and seating area can encourage good energy.
Try making leaf stepping stones or one of these other concrete stepping stone ideas.
Frequently Asked Questions About Meditation Gardens
What is a meditation garden?
A meditation garden is a garden or space in the garden specifically reserved with the intention of meditating. It encourages relaxation and encourages you to use the natural healing properties of nature to calm the mind.
How do you meditate in a garden?
Everyone will have a different approach to meditation. It should start by ensuring you feel comfortable, whether that's having a cushiony seat or enough privacy. The space should also be relaxing, which includes everything from the design and location of the garden.
After settling in, it's important to close your eyes and practice deep breathing. Focus on all the little things around you, doing your best to clear the busy thoughts in your mind.
Beginners might like using an app to help guide them through meditation, like Headspace or Calm.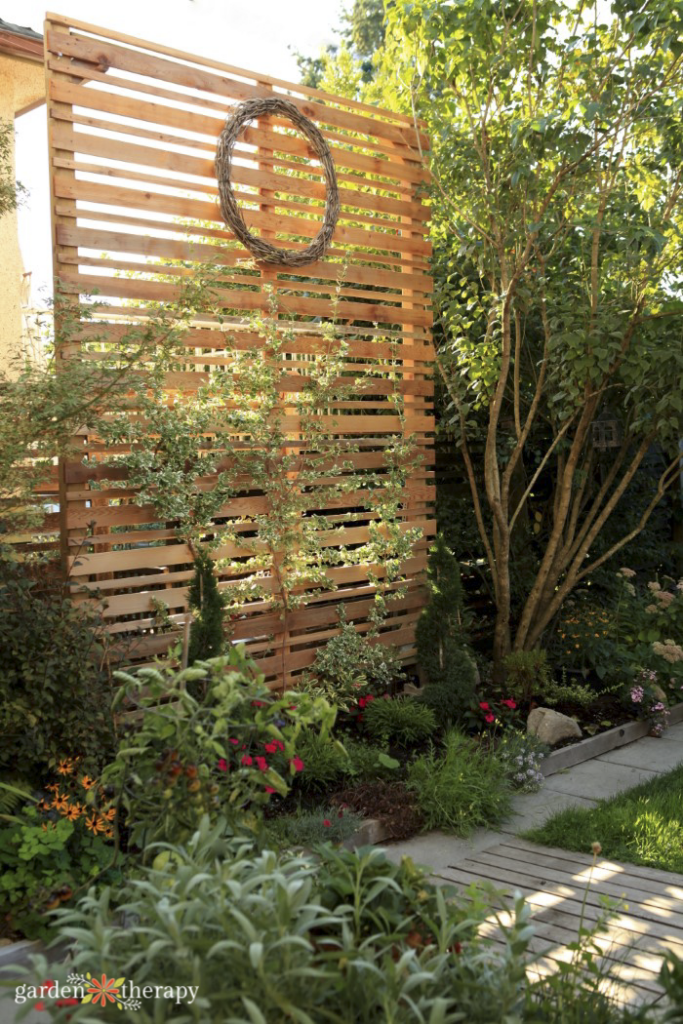 Happy meditating!
More Ways to Relax With the Garden